Information for Sightseeing
Tour information

Diverse Attractions
Blue Oceans
Beach Resorts, Coral Reefs, Diving - A large number of diving spots including the Kerama Islands and Ishigaki Island dot the ocean of Okinawa nestled among the abundant coral reefs. Colorful tropical fish and the beautiful ocean continue to attract divers from around the world. Refresh yourself with an esthetic treatment and visit a spa or enjoy the magnificent scenery. Immerse yourself in the slow passage of time.
Deep Forest
The unique natural environment of Okinawa was formed by the complex geographical features of the islands and the mild and rainy subtropical oceanic climate. Old-growth forests untouched since ancient times and mangrove jungles are home to precious rare animals and plants that cannot be found elsewhere.
Ryukyu Culture
Ryukyu culture flourished in 14th to 16th centuries when Okinawa was known as the "Ryukyu Kingdom". Ryukyu culture is filled with the characteristics of many good old traditions that have been passed through the generations and continue to progress even now in traditional crafts, performing arts, food, lifestyle, and the martial art Karate.
Nine World Heritage sites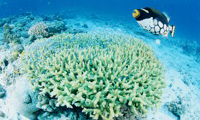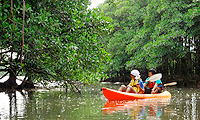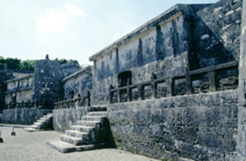 Guide